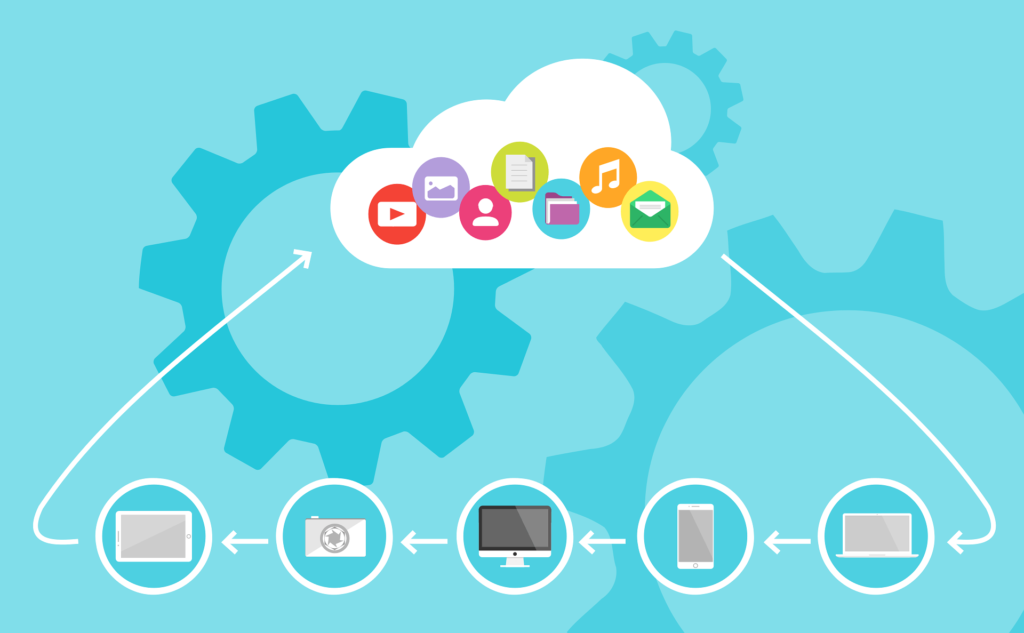 When the world changes, both disruption and advancement emerge. With good reason, cloud computing is becoming the key trend in technology. It is gradually emerging as the technology of choice for advancing the ecosystem of app-based technology across sectors. Every industry is shifting its IT infrastructure to cloud computing architecture, from manufacturing to gaming, from healthcare to education. If you too want to get done with data migration in cloud computing connect with COMnet, the most preferred IT solutions company, offering strategic solutions for over 23 years.
In this blog, we will discuss how cloud technologies are poised to reshape the future- 
AI-enhanced cloud computing for increased productivity and speed
Artificial intelligence (AI) will be the most influential cloud computing application. Cloud computing has made AI capabilities available to everyone. Today, service providers have made SaaS and PaaS and IaaS in cloud computing available to businesses of all sizes and in all industries, regardless of budget or skill level. This will enable organisations to know the advantages of paas in cloud computing or the SaaS technology whichever they find to be the perfect fit for their needs. 
5G, autonomous cars, smart city infrastructure, and also crisis response planning are just a few of the businesses that will benefit from cloud-based infrastructure's AI capabilities. Furthermore, AI will play an increasingly larger role in the operation and maintenance of cloud data centres since it leverages various important infrastructure components, such as  cooling systems, hardware networks, network security systems and power consumption, through monitoring and control.
Rising popularity of hybrid and on-premises cloud computing
Organisations can choose between a public, private, or hybrid cloud environment which has a unique set of pros and cons related to flexibility, security, and performance. Companies have grasped the benefits of hybrid cloud systems in recent years, causing service providers to adapt their offers. Users with hybrid cloud technologies can choose various parts from the service providers' product range based on their needs.
Customers can often rent space on cloud platforms from service providers such as Google or Amazon. 
With the rising need for hybrid settings, service providers will need to adapt to shifting platform and approach requirements. Furthermore, experts expect that the demand for raw computing and storage infrastructure will grow in the coming years, allowing businesses to migrate their existing systems to the cloud without having to adjust to pre-installed applications.
Improved cross-platform integration flexibility
The industry is inclined towards hybrid or multi-cloud setups, allowing infrastructure to be deployed across several cloud models. Top cloud services have always been closed-walled with their platforms serving any businesses' cloud, data, and compute needs. This has enabled these behemoths to upsell cloud capacity as well as additional services to their growing customer base.
Customers are now requesting to extend their platforms and remove restrictions to enable multi-cloud options. A collaborative strategy enables enterprises to access and share data with external supply chain players working on various applications and data standards. The multi-cloud approach trend is set to provide new opportunities for start-ups with novel services that enable smooth cross-platform collaboration across several cloud platforms.
Surge in use of virtual cloud PCs 
A virtual cloud desktop delivers the cloud environment and its capabilities to customers' laptops or desktop screens as a managed cloud service. It operates on hourly subscriptions, allowing organisations to simply pay for the service's use by their personnel. Businesses benefit from this since it avoids the cost of upgrading and maintaining sophisticated gear.
Virtual cloud desktop provides synchronised and up-to-date technology, assisting enterprises in increasing efficiency. It also has the benefit of centralised security and the ability to swiftly scale up or down. These adaptable capabilities will boost the appeal of virtual cloud desktop services in the future.
Conclusion 
Cloud computing is taking over the digital world, and the entire globe is adapting to it. Companies are beginning to recognise that this technology is more than just a storage solution. So, take advantage of these trends and the latest technology advancements to explore new business opportunities with COMnet. Also to know more about multi-cloud technologies or virtualisation in cloud computing check the other information blogs by COMnet.