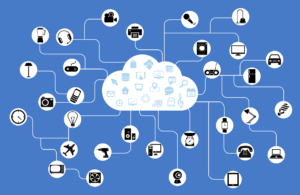 Nowadays, organizations are migrating to multi-cloud operating systems to take advantage of best-of-breed technologies configured optimally. It allows businesses to select the best platform for each workload or end-user desire and enables enterprises to utilize vendor lock-in, meet business objectives including continuity and catastrophe recovery, and optimize performance. It combines public, private, and hybrid cloud technologies into a single solution and does not necessarily employ distinct types of environments. Nevertheless, for many firms, adopting a cloud strategy may no longer be essential or significant; But, shifting towards a multi-cloud approach is considered to be the best solution and for this COMnet can provide you with the complete assistance.
Well, before exploring the possibility of a multi-cloud approach, businesses must first decide if a cloud strategy is suited for them and understand what it would take to build their systems to become cloud-native. While you may just upload software to the cloud, doing so can be costly, and establishing a multi-cloud approach gets considerably more complicated.
As part of a multi-cloud strategy, a business may select numerous cloud service providers to host diverse apps. Companies may opt to do so for a variety of reasons, which we will discuss in greater depth in this article, but first let's understand what is multi cloud.
What is multi cloud strategy?
The usage of more than one cloud service (many cloud services) from two or more suppliers is referred to as a multi-cloud approach. Businesses use a multi-cloud approach to disperse computing resources for the many services they offer in order to reduce the risk of downtime and data loss.
This allows enterprises to benefit from the assets of each cloud provider while reducing the dangers associated with depending on a single cloud provider. However, to ensure maximum network security a wide range of networking solutions are available. Multi-cloud management of underlying infrastructure is becoming increasingly crucial as enterprises update applications and seamlessly manage and control deployment and scaling across environments.
What factors should firms consider when deciding before implementing a multi-cloud strategy?
The following three elements are the primary factors that affect whether to install numerous clouds:
Architecture
Architecture is a key determining element in adopting multi-cloud computing since most modern applications are modular and can often span several multi-cloud providers and leverage services from multiple clouds.
Sourcing
Through sourcing, you may boost agility while decreasing the probability of vendor lock-in. This decision is impacted by a number of factors, including performance, data sovereignty, regulatory requirements, and availability.
Governance
Companies may now share tools and standardize processes, rules, and procedures to facilitate cost management. By leveraging services provided by many cloud providers, businesses may assure standard administrative procedures, operational management, and more successful and effective monitoring of their IT systems through a network management system.
Why should you implement a multi-cloud strategy?
While establishing a multi-cloud strategy has numerous benefits, there are also challenges in getting started and maintaining workloads across various clouds. When establishing a multi-cloud strategy for their firm, enterprises must examine numerous factors, including migration from a single cloud to several clouds or from one platform to another while ensuring security, performance, and cost. These are some of the advantages of a multi-cloud approach-
Scalability and adaptability
Businesses may use a creative multi-cloud approach to scale up or down their storage based on their business demands. A multi-cloud solution is an excellent choice for data storage that includes automation and real-time synchronization.
Better Risk Management
One of the primary advantages of integrating multi-cloud solutions, whether on wired or wireless networks, is that enterprises may benefit from network access control solutions along with high risk management solutions. Multi-cloud allows consumers to lessen the risk of an attack or infrastructure failure by quickly shifting to a new service provider, a private cloud, or a backup. Using distinct, redundant systems that provide robust authentication, API asset aggregation, and vulnerability testing enables better risk management.
Competitive Prices
Due to the rise in multi-cloud service providers, the market is getting more competitive, and vendors are vying to offer the best rates in order to appeal to the majority of cloud users. As a consequence, businesses may compare the differences.
Enhanced Network Performance
In addition to minimizing the cost of cloud integration with your company's existing IT infrastructure, multi-cloud infrastructure allows you to develop a low-latency, high-speed infrastructure.
Conclusion
Businesses are making efforts to upgrade their conventional workloads and processes while also expanding their use of cloud technologies for scalability and performance. The expanding workloads and features were too much for the initial environments to handle.
Get in touch with COMnet, the IT services providers company offers dependable, strong, and tried-and-true cloud Infrastructure services with networking building assistance that may benefit you in designing, implementing, and integrating existing core computing, network, storage, and security services with new hybrid, edge, and multi-cloud projects. With the best IT management services you can modernize data centers and networks with automated and software-defined capabilities, making them modern and durable for cloud use. For more details, contact now.